Accessibility at Airbnb
Here's how we're making it easier to travel with us.
The Adapted Category
Discover unique homes with verified accessibility features including step-free paths into the home, bedroom and bathroom. Each home in this category receives a detailed 3D scan to confirm its accessibility features and display key details like doorway widths.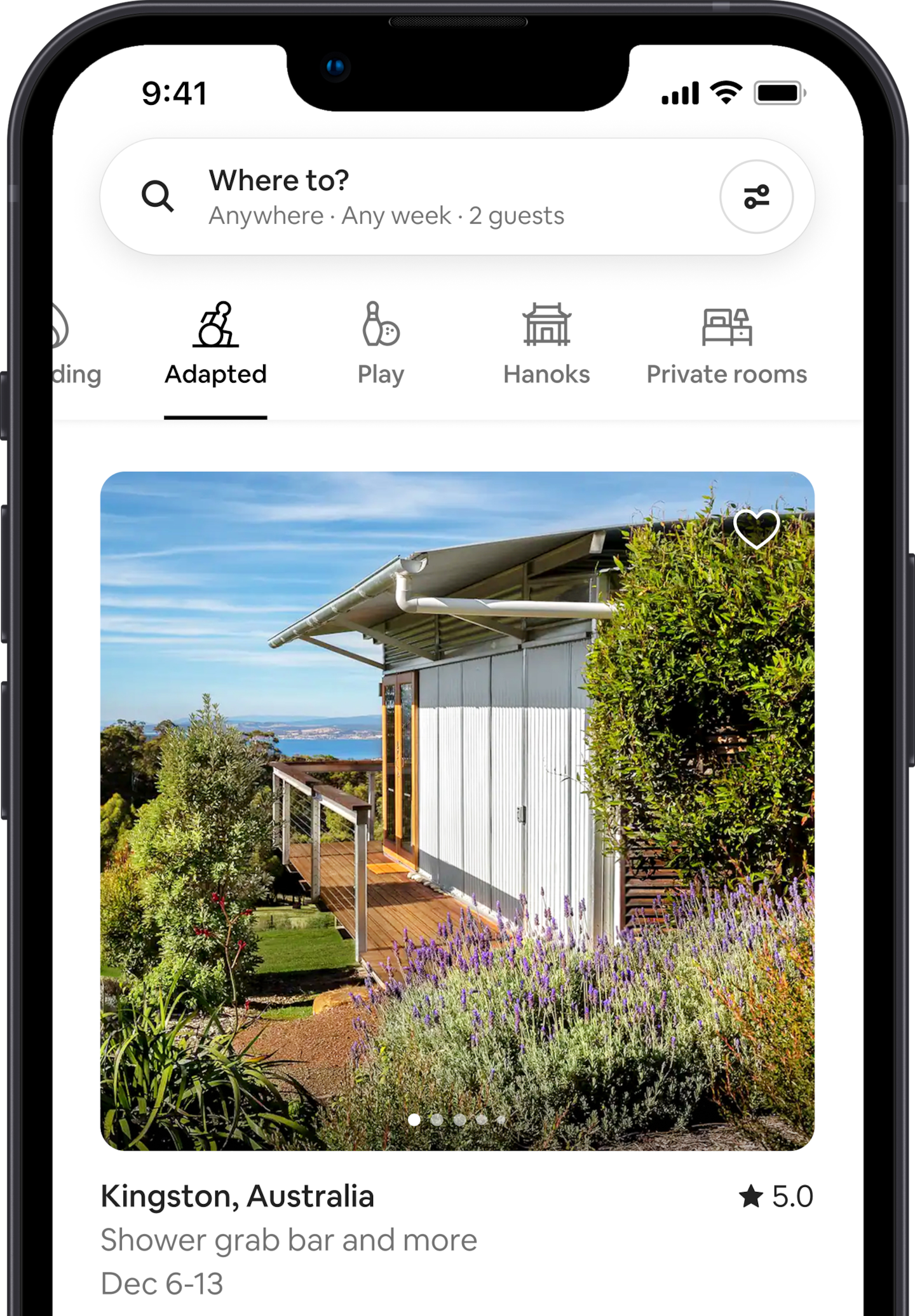 Enhanced search filters
We've simplified our accessibility filters to provide an even better search experience.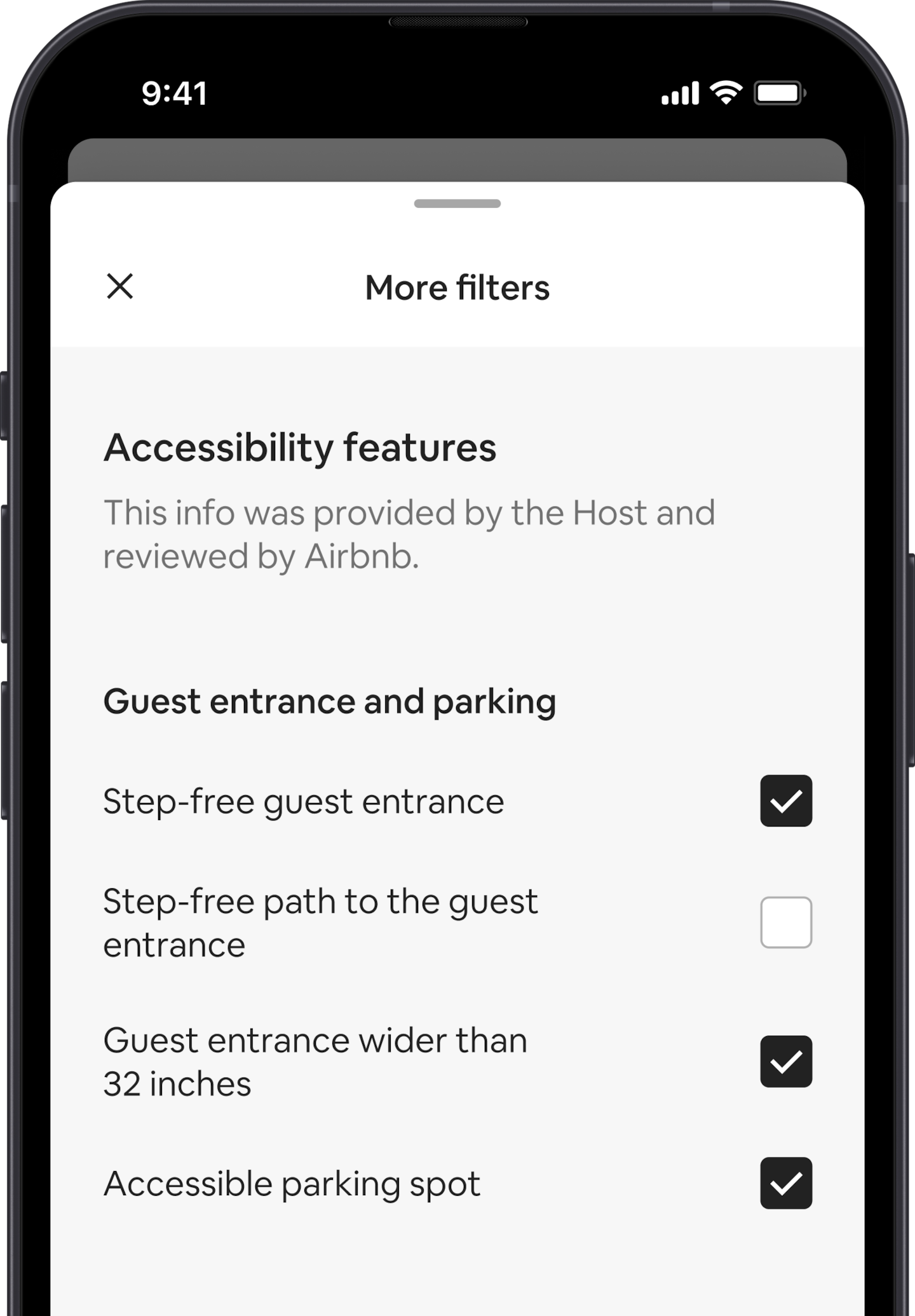 Accessibility review
We review every accessibility feature submitted by stays Hosts for accuracy.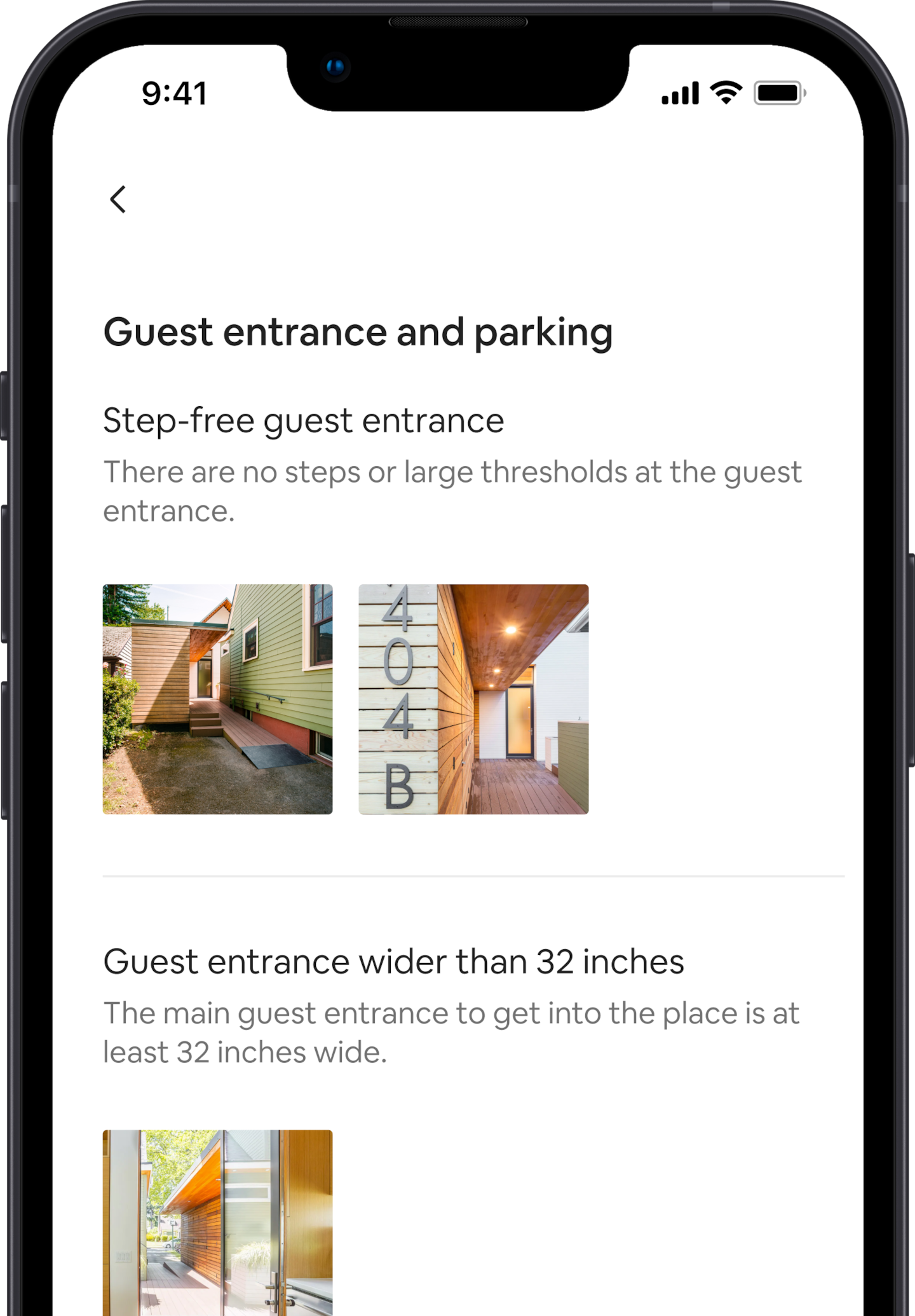 1:1 messaging with Hosts
Chat directly with Hosts for more information about the accessibility features of their stay or Experience.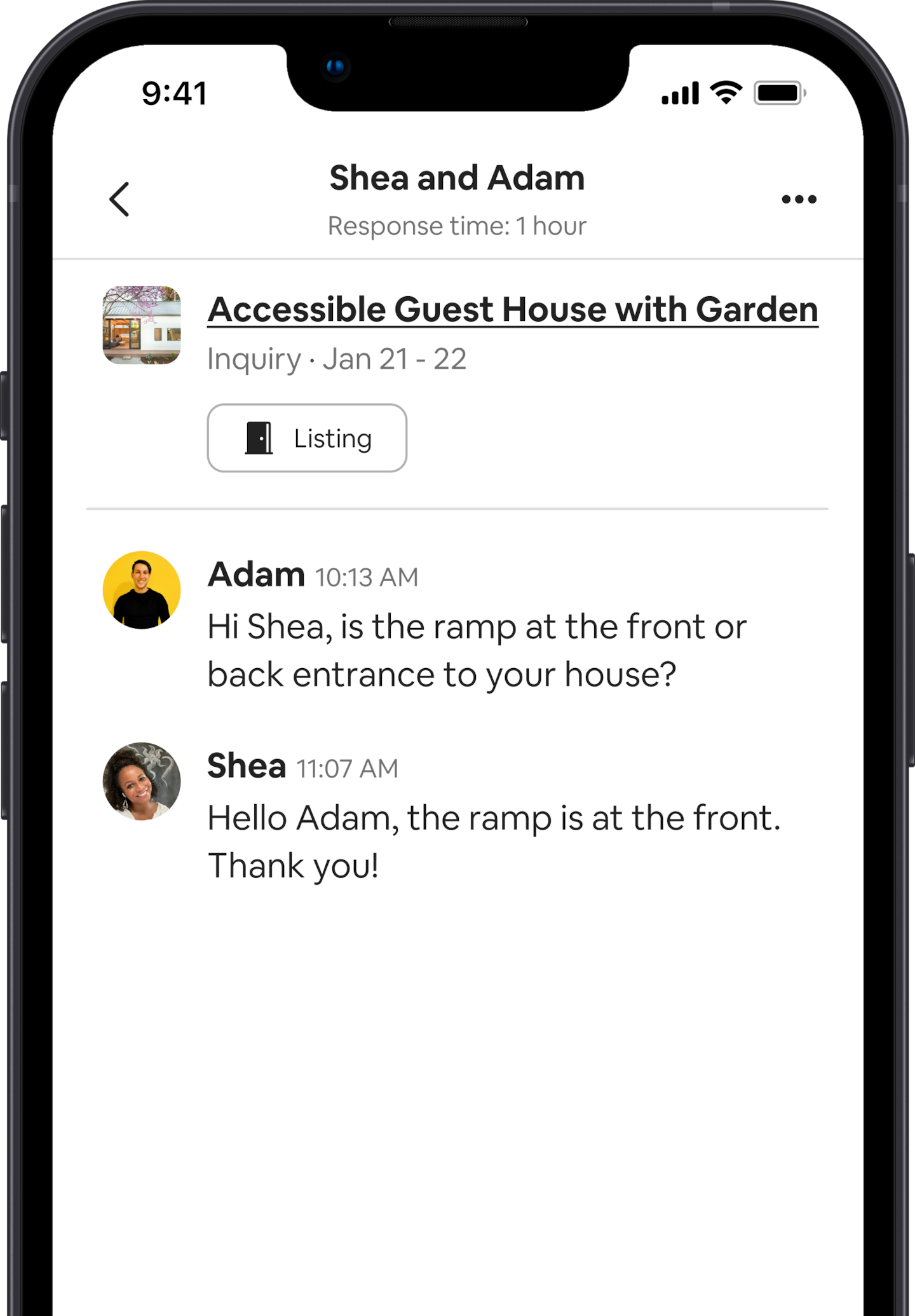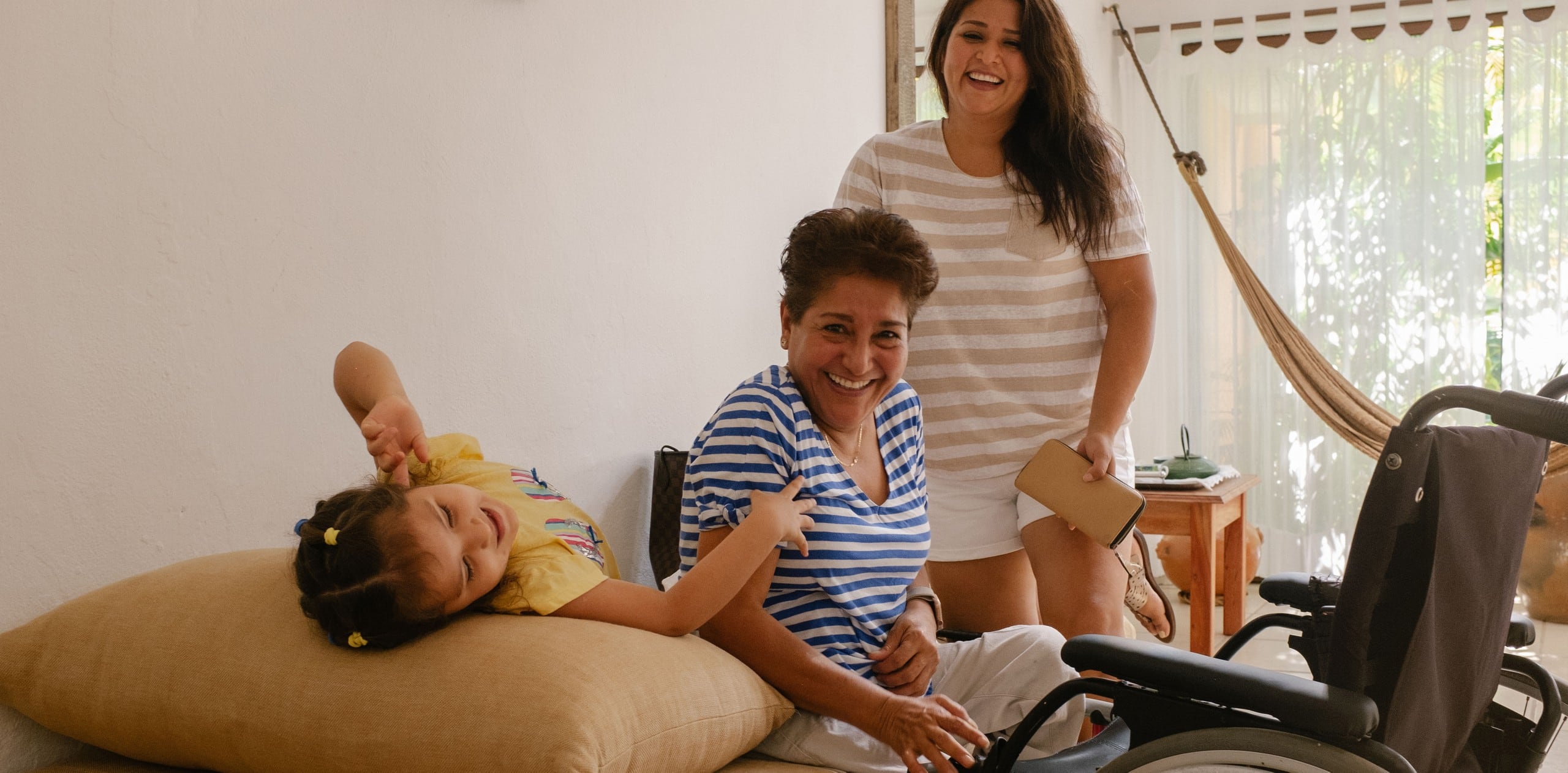 How we're making Airbnb more accessible
Dedicated teams
Airbnb has teams focused on building products that everyone can use. These teams work with engineers, designers, and others across the company to help ensure that our products are built with accessibility in mind.
Research and advocacy
We conduct research with people who have accessibility needs, and work with experts in the community. If you're interested in participating in a session about accessibility at Airbnb, fill out our accessibility research form.
Digital accessibility standards
We're working toward the digital accessibility standards laid out by the Web Content Accessibility Guidelines. We're also investing 
in automated testing tools to help us catch more issues.
Here are some of the organizations that we partner with
How are the accessibility features in the Adapted Category verified?
How do I use search filters?
How does Airbnb review accessibility features?
Can I bring my access provider or the person who supports me on an Experience?
Can I bring my service animal with me?
How can Hosts support guests with accessibility needs?
How can Hosts add accessibility features to listings?