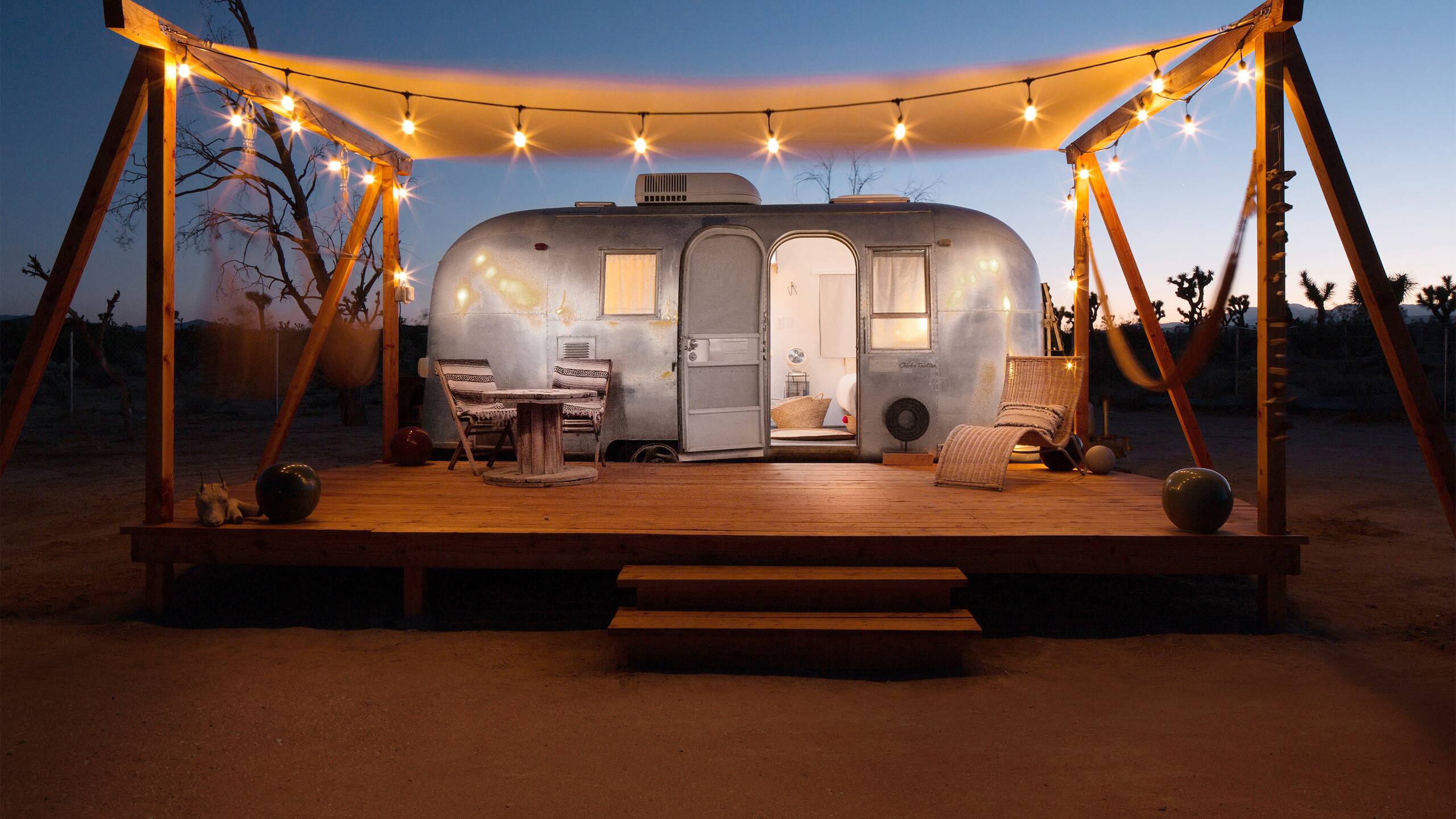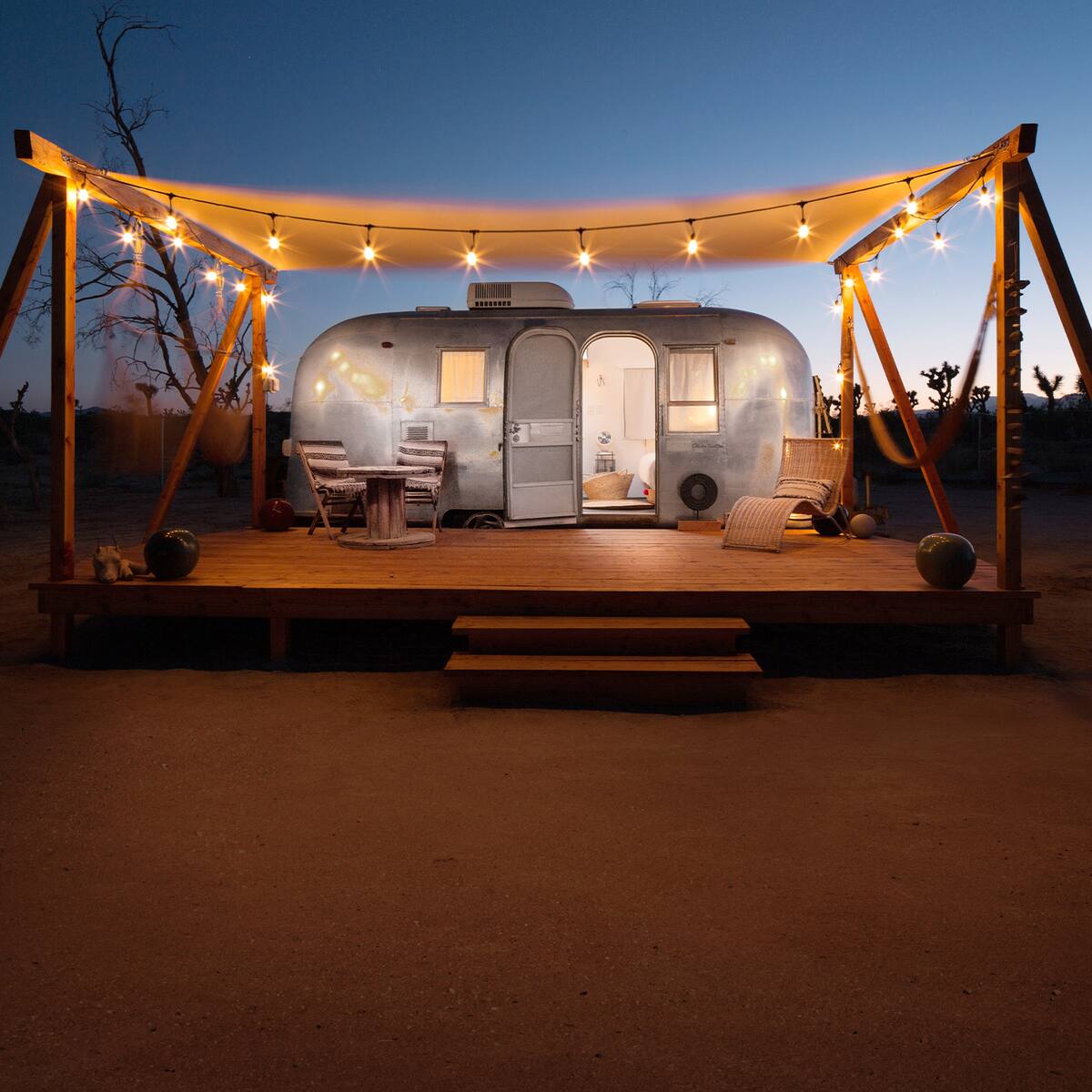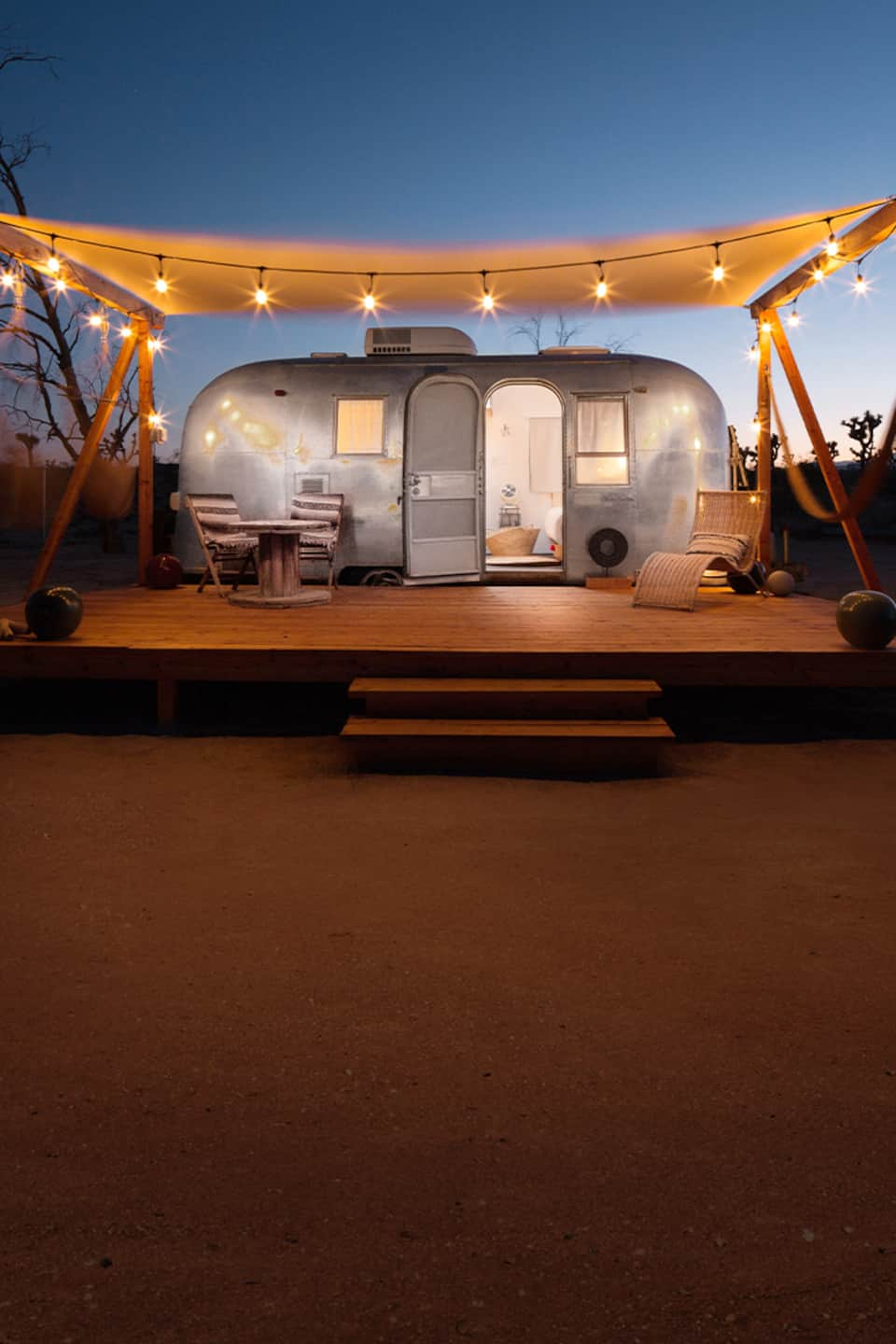 CAMPER RENTALS
Unique Stays on Airbnb: Airstreams & Campers
Wishlist-worthy airstreams and campers
From a '70s caravan on an avocado orchard to a picture-perfect Airstream in Joshua Tree, buckle up for an unforgettable journey at these crowd-favorite campers.
Kick Back in an Iconic 1974 Airstream on an Organic Ranch

Rating 5.0 out of 5; 256 reviews

Camper/RV in Carpinteria, California

This vintage camper, set on an avocado orchard, gives off space-age-meets-rustic vibes: metallic appliances and furnishings bring modernity to the space, while bohemian accents drive up the coziness factor. You're in the middle of a farm, so gorgeous native plants reveal themselves through the windows, and you might even spot animals in the distance. All this, and you're five minutes away from the charming beach town of Carpinteria.
Hit the road with these top-rated airstreams and campers
People love these highly-rated stays for their location, cleanliness, and more.
Home, Sweet Motorhome
Home, Sweet Motorhome
There's a sense of adventure you get from sleeping in a vintage camper — even though they're stationary, it feels as if you'll be whisked away at any moment for an unforgettable road trip.
After a glorious run, these three retired vehicles are thriving in their second lives as permanent homes in idyllic settings thanks to the creative visions of their Hosts. Sleep in a vintage trailer on an organic farm in Nashville, laze about in a converted horsebox in the meadows of the English countryside, or hop into a tropical-themed trailer in Mexico's wine country. Switch gears for a nostalgic time in one of these cozy dwellings on wheels.
Read the full article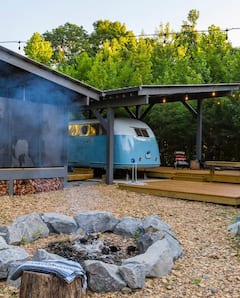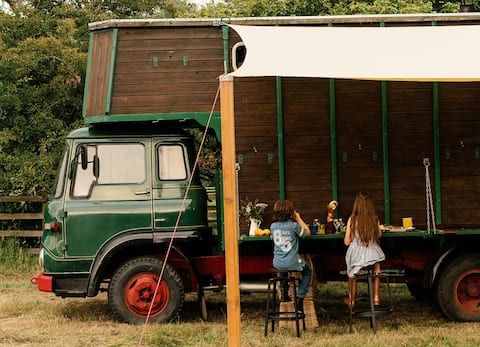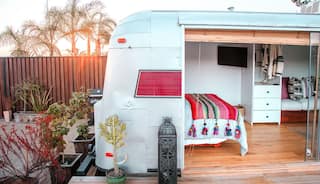 Camper rentals near and far
Explore popular camper destinations.
6K+ airstreams and campers and counting
From WiFi to hot tubs, find the amenities you need.
Airstreams and campers near national parks
Your dream camper awaits.